WD 2.1.6.x USB Data Decryption Tutorial
Introduction:
For some encrypted USB HDDs with malfunction, it is not easy to recovery data with native USB interface when there is any bad point or disk is not recognized normally by system. Under these circumstances, the common solution is to convert USB board to SATA board , then recovery data with professional firmware tool like MRT.
Generally speaking, there is a SED(Self Encryption of Data) lock, which forbids access to ROM and SA modules. And the SED lock is commonly seen when converting USB to SATA board.Therefore, we have to close it combining shorting pins with disabling access to 02/411/SA. However, the data encryption will be activated after doing that. So the data we recover with SATA board is ecnrypted. At this time, users need to use the feature of USB data decryption in "User Sector Viewer".

The procedure of MRT USB data decryption:
1.Path: [Tools]-[Parameter settings], enable the option of "turn on User Sector Viewer decryption options".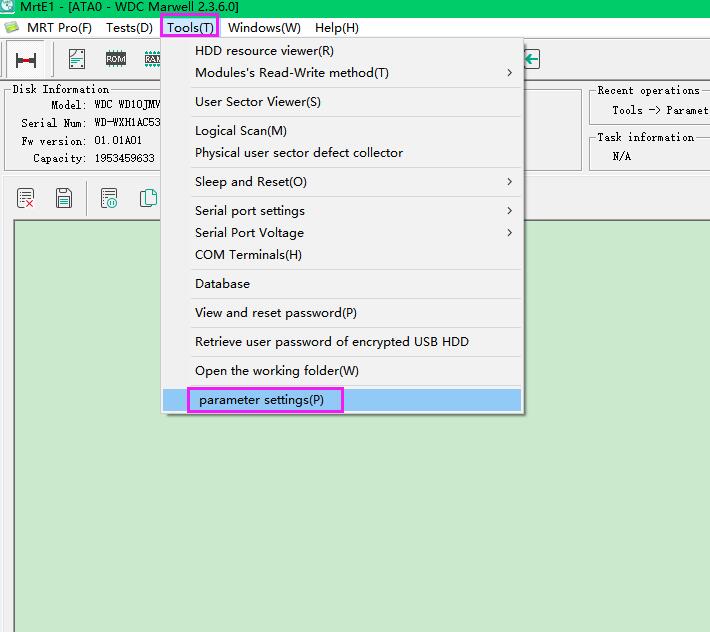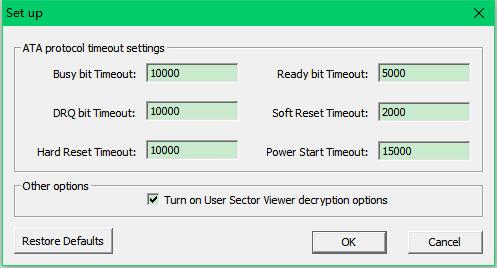 2.Path: [Tools]-[User Sector Viewer]-[Read the new sector], there is a button of "Decryption on dialog box. Click this button, a interface of decryption options will pop up.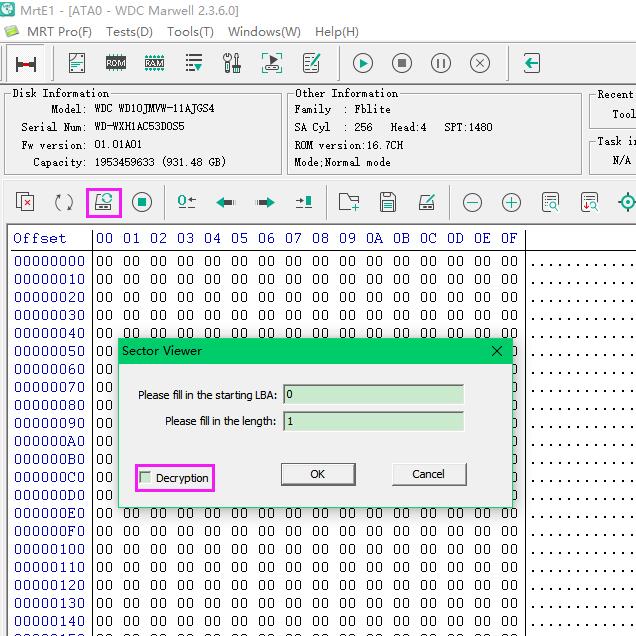 Attention: When we have not created current working folder, software will give your a screen prompt as the figure below.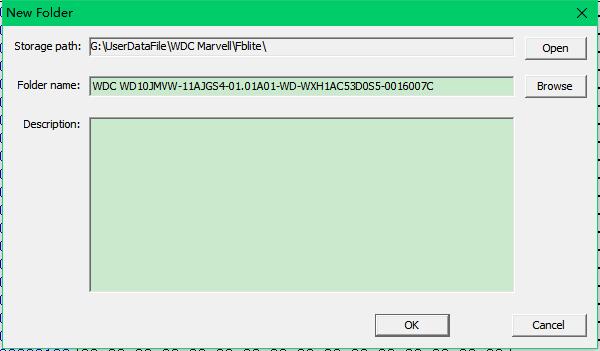 3.There are 2 situations that we will be faced with.Let us see the option "Ignore self encryption". The default state is on.The decryption key we find depends on the option state.Namely, there will be two keys if we change the state.
--How can we judge which one is the right key?
--Here we should note that each device after formatted on PC will give us a tip in sector 0. It is 55AA signature at the last 2 bytes.
If we can see the 55AA signature after decryption, we can tell that is the correct decryption key we want.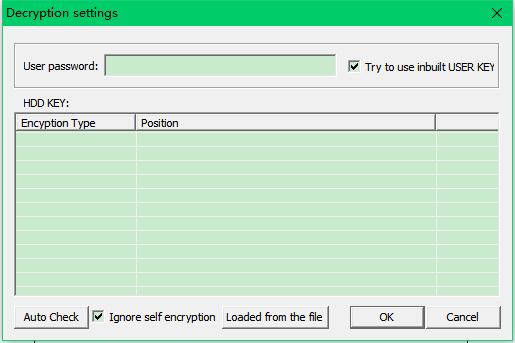 Situation 1: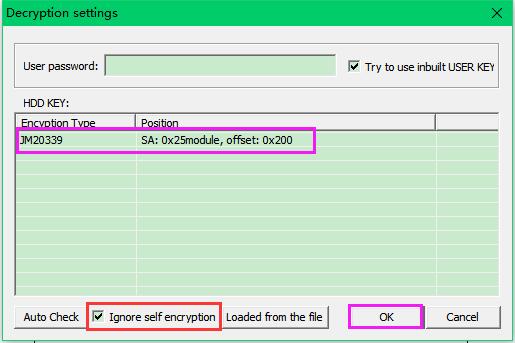 Situation 2: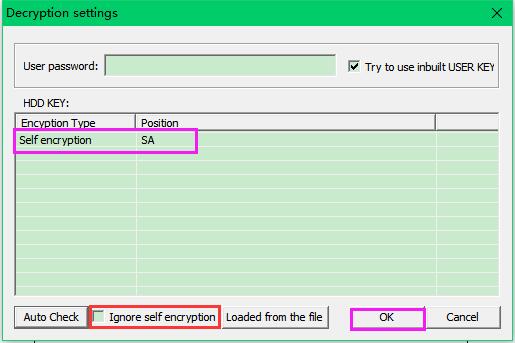 Attention: If both results cannot get the real data or software reports error as below figure, we should consider user password by WD software or third party encryption.

4.After we have confirmed data can be decrypted, we should cancle "Decryption" option in User Sector Viewer.Here it is just to test if data can be decrypted. To extract real data we need to decrypt it in MRT Data Explorer utility.
If we leave the option opened, data still will be encrypted even though you have set USB decryption in Data Explorer.
5.Path: [Task params] - [Command to Read] - [Read from active MRT Utility] - [USB data decryption], then the data is decrypted when users copy data or open file system.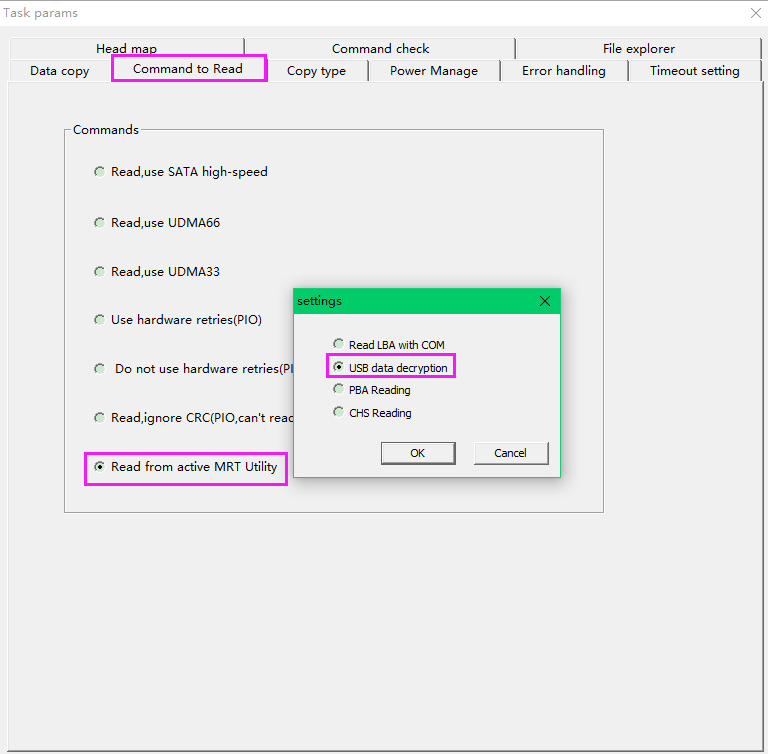 Thanks for all your concern and support ! Let's look forward to more tutorials!