Full Support for Seagate LM Series
mmands"
After the firmware lock was unlocked successfully, the software will automatically exchange commands. However, a manually click on "exchange commands" button is needed after power off and on.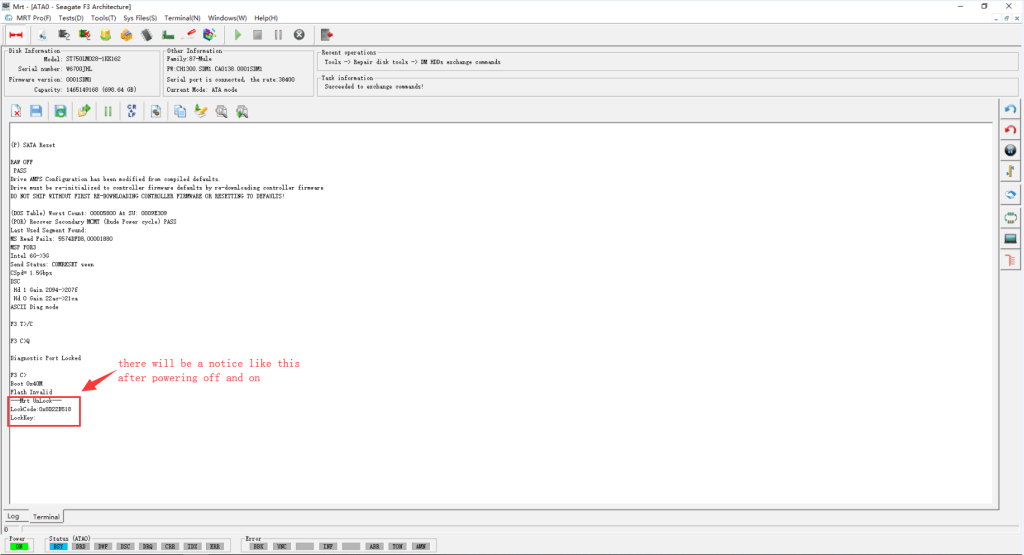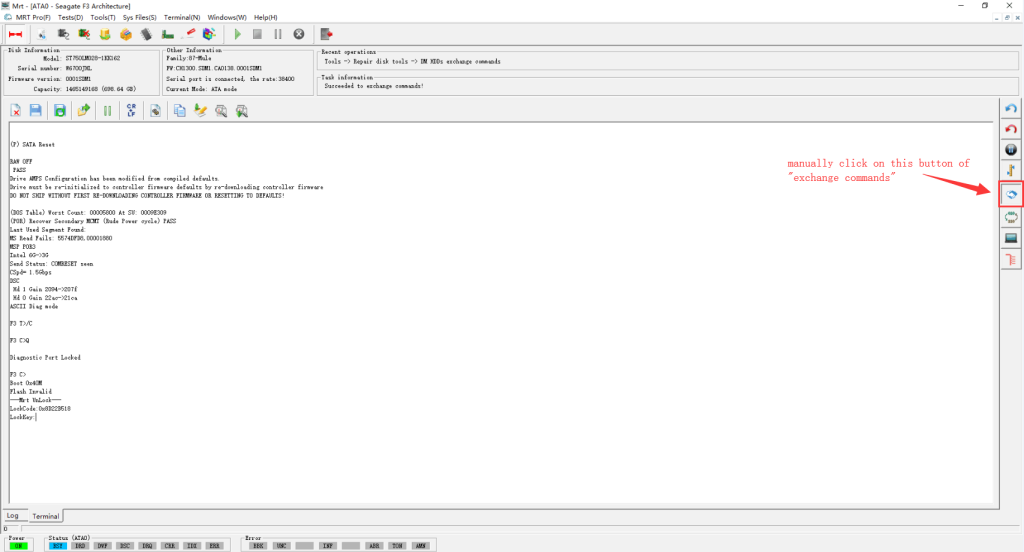 After successfully exchanging commands, hard drive will be ready, we have full accesses to system area, to execute all terminal commands, to read and write modules, to recalculate translator.
>

What's more, in our latest software version 2.1.2.3, we add the support of virtual start of new families of ID55(LM010),ID81(LM033, LM034),ID87(LM028, LM030),ID8C(LM007, LM035、LM048), IDA5(LM035, LM048).
Virtual start is a new function released by MRT Lab in the year of 2017, which is a unique function among professional data recovery and disk repair tools. We can try to use virtual start to fix these mentioned LM series when they encounter the following problems:
(1) SA was formatted by mistake and the drive broke down. You can use virtual start function and write firmware back. As is known that it is not possible to recovery some Seagate drives if the firmware is formatted. Now the MRT Virtual Start is the only solution for this problem.
(2) The drive couldn't operate any commands or enter T level. We used to use short circuit to solve it, which often fails. Now users can try Virtual Start. If succeeds, the drive will be able to enter T level.
(3) Fake readiness. The drive seems ready but can not operate any commands, the capacity is shown as 3.86GB, and users can not get access to user data. If Virtual Start succeeds, the drive will be truly ready.
Thanks for your support to MRT.
Please contact technical support if you have problem with this function.
Technical Support
Email service@mrtlab.com
Skype live:service_5567