Congratulations for successfully holding Ninth MRT Training Session in Chengdu, China
For vast majority of MRT users'demand, MRT Lab hold ninth training session in Chengdu from 28th October 2015 to 30th October 2015. This session focuses on common technical problems which MRT clients encounter and sharing MRT software usage skills so that MRT clients can solve difficult problems about data recovery and disk repair in practice. Lecturer of this session is Mr.Shunxue Chen, who is founder of MRT Lab. He says overall level of Chinese MRT clients is high but there are still some common problems according to daily technical support cases.The common issues are below;
Seagate part:
1, Seagate sector access interruption
2, Hard disk stays busy
3, Terminal can not reach T-level
4, Hard disk shows error message'No HOST FIS-ReadyStatusFlags '
WD part;
1,Judge whether ROM is correct(for example whether ROM is original or whether replaced ROM is matched or whether head map is correct), and how to recover ROM
2,Analyze important firmware
3, Load microcode and dealing with failure to load it
4, Analyze SA faulty and Analyze Read UA Error
Hitachi part:
1, Hard disk can not be identified
2, Analyze NV-RAM
3, Hard disk can not extract user data, showed as 'white cache disable'
4, Hitachi faulty of sector access interruption
Toshiba part:
G-list shows error message
Above issues are explained and analyzed in detail in this session, which was supported and pursued enthusiastically by MRT users who learned a lot from this session.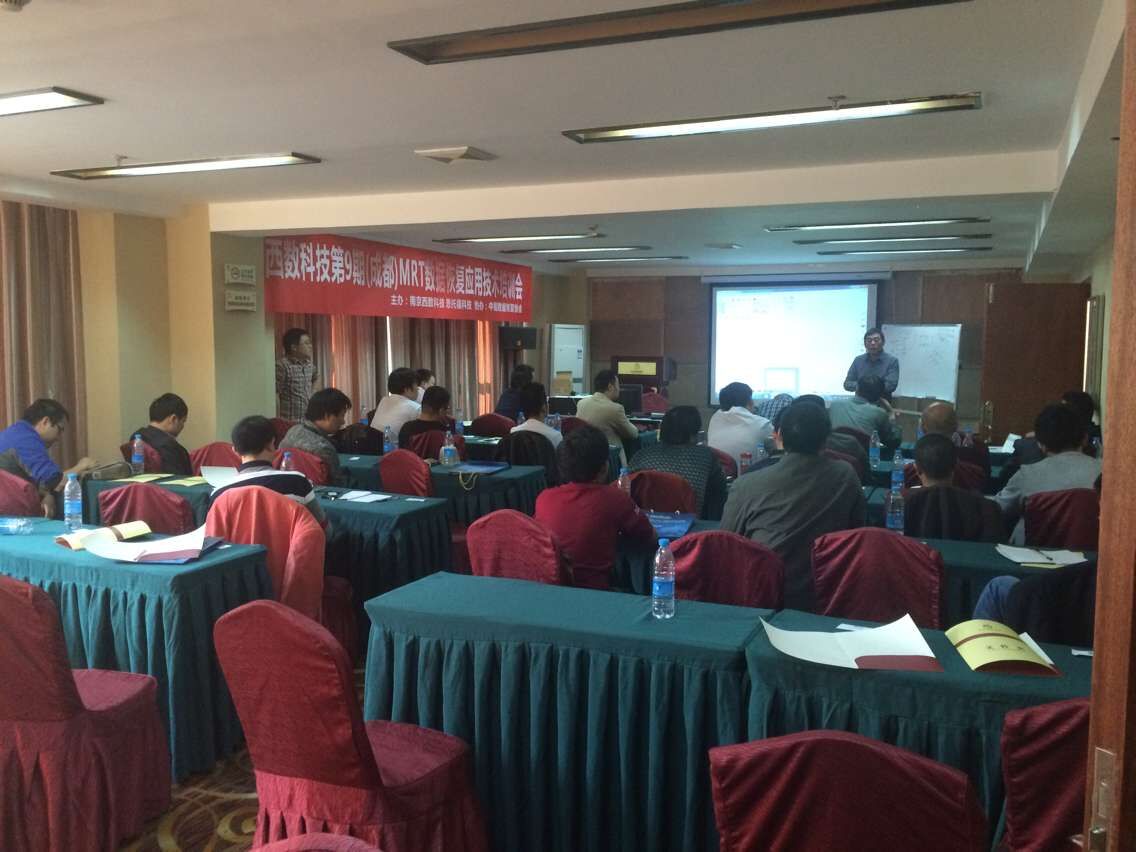 Mr.Shunxue Chen was delivering a lecture, who is founder of MRT Lab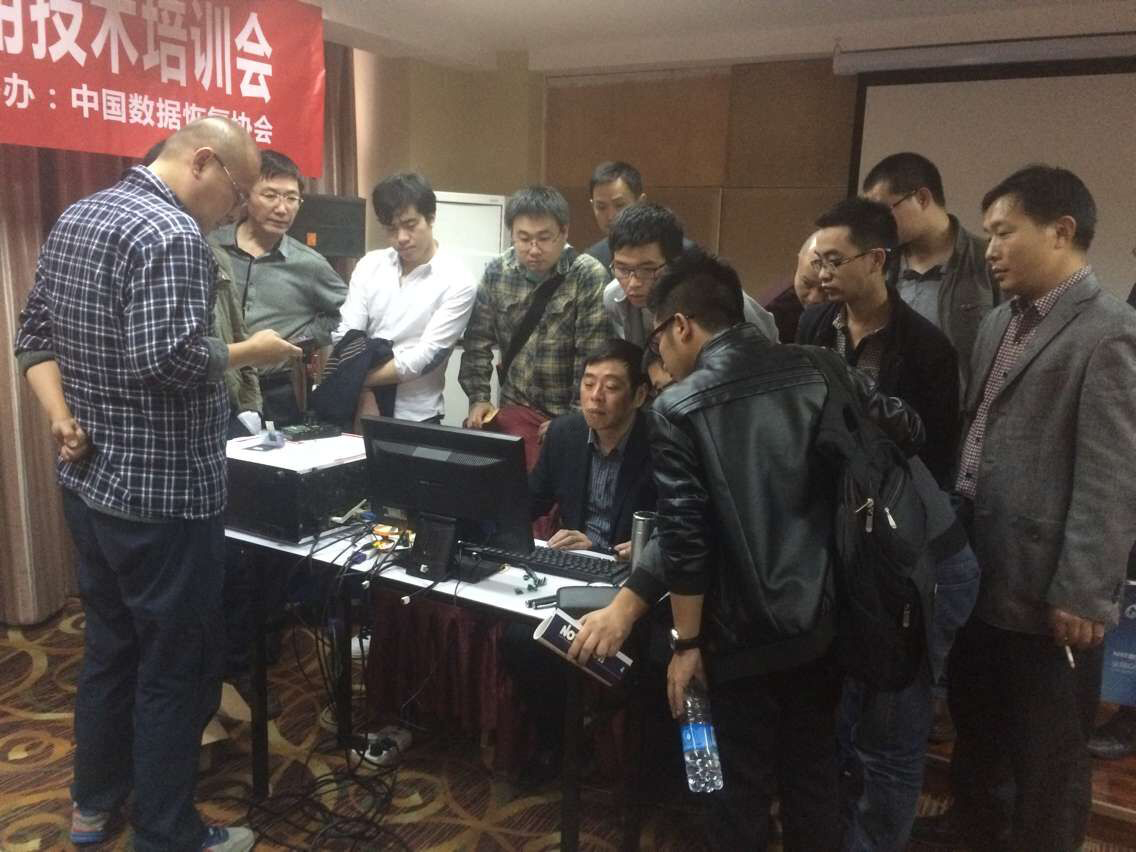 Mr.Shunxue Chen was operating patient disks for data recovery in practical course.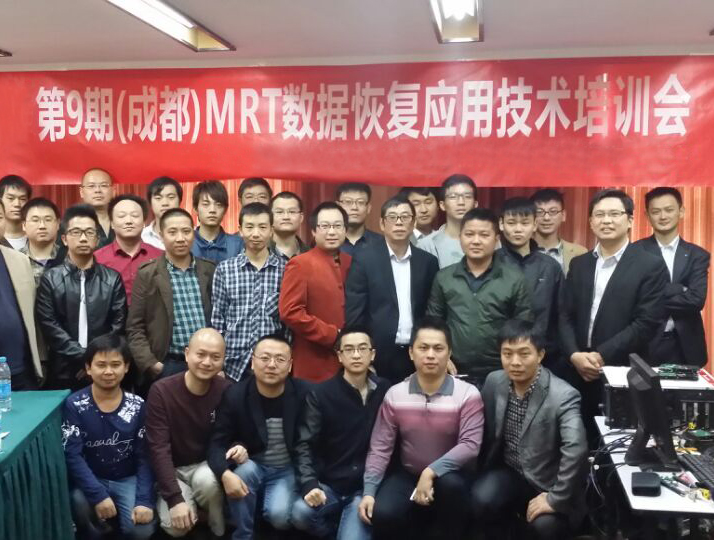 A group photo for some MRT users participating the ninth MRT Training Session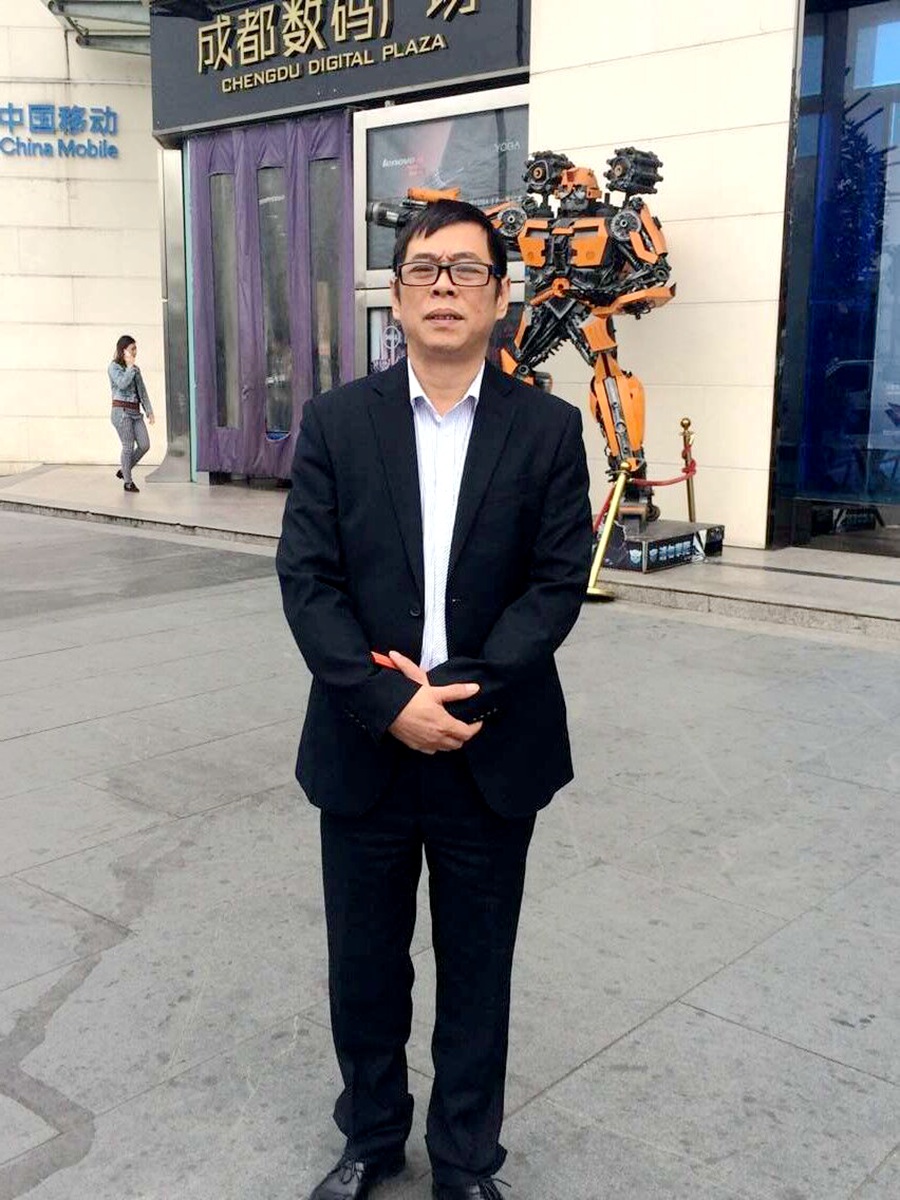 Mr. Shunxue Chen is at CHENGDU DIGITIAL PLAZA

MRT Lab has held nine training sessions until now. We are trying to take great effort for training session , which is part of MRT tool after-sales service. This session aims to make more MRT users participate in it and gained positive response from them , which is free of charge.
MRT Lab not only has biggest market share in domestic data recovery tool in China but also are trying to explore more global market based on much foreign MRT users, which offers best after-sales service such as technical support, training course and so on. Data recovery tool is distinguished from other products, which is focus on profession field. Therefore, after-sales quality extremely affects usage and application of MRT tool. This is also the reason why MRT Lab is dedicating to improve after-sales service at the same time making MRT tool more functional. This session is just one of good examples that MRT Lab attaches importance to after-sale service, and MRT Lab has held various training sessions in different cities in China, which enhance technology popularity of data recovery industry so that countless MRT users have benefited from them.MRT Lab will continue to release more training courses regularly and make use of social media to share more technical knowledge for disk repair and data recovery so that MRT users can improve professional skills and solve more technical problems with MRT tool in practice.