MRT HDD Data Recovery Technique Training National Tour Nanchang Stand on Nov.20, 2013
Reprint from: Xiaodao online
The original address:http://news.ncdiy.com/NewsFile/html/Doc/News/201311/14/14552181394.shtml
  The national tour of MRT hard disk data recover technology training courses in Nanchang was over successfully.
  MRT is a device of hard disk repair and data recovery. It is make up by software and software. MRT could repair hard disks' firmware through the rock-bottom repair order, solve the problem of unidentified hard disks and bad track perfectly, and then provide extraction recovery to breakdown hard disks. It is an excellent data recovery tools which made in China after PC3000(Ace company's products in Russia) . Its some functions exceed PC3000.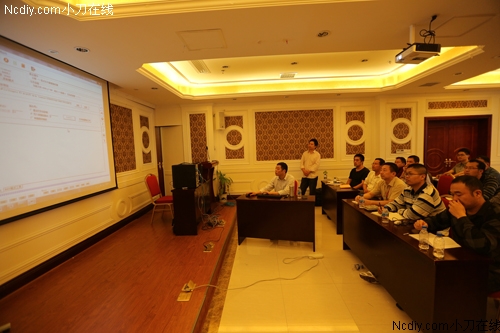 This training session was hosted by Nanjing Western Digital Technology and co-hosted by Wuhan Situofu Technology. It is trained by WD science and technology's technical director and the initiator of MRT Mr. Chen. It orients to MRT users, data recovery repairers, the technical investigation department of public security, colleges and training institutions, hard disk lovers, computer repair field and so on. The training not only enrolled for free but also prepares exquisite gift (worth for 100RMB) for every trainee. The training last for 3 days and hold in Vienna hotel, Ruzi Road, Nanchang computer CBD, Jiangxi province.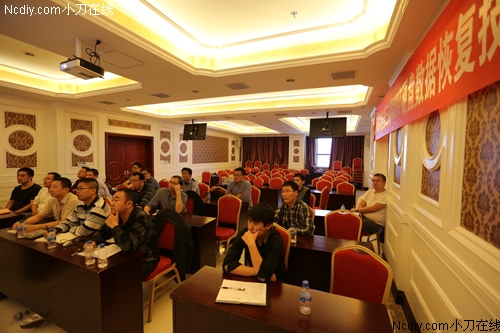 Companies attend the training include Nanchang Huasong electron and Nanchang Huicheng science and technology, which are famous data recovery companies in Nanchang, Hefei Aite science and technology data recovery, Xi'an HDD REG recovery center, Shanghai Best science and technology, Dongguan Bunny computer, Nanjing Xuzhong science and technology, Changsha geezer science and technology, Wuhan Huaren science and technology HDD recovery companies and so on.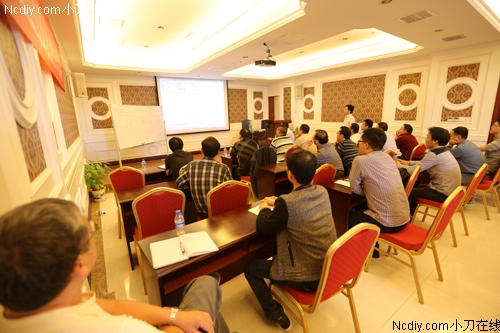 The training introduce various brands HDD's working principle and the technology of how to use MRT to recover data from shallow to deep. The first day introduced te basic theories of HDD, the second and third day introduced senior courses, repair techniques and the solutions of difficult HDD problems. The trainees increased skills through training. In the courses, the trainees could bring breakdown HDD to repair and they can know the breakdown cause and repairing method. They can also practice to operate the software. The free expertise training is pushed by WD science and technology company in HDD data recovery field. The next station will hold in other city according to users' need.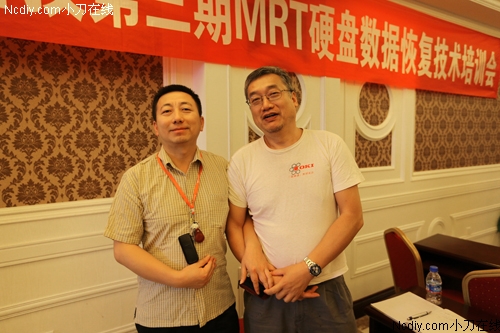 We all know that the earlier HDD data recovery tool is PC3000 in Russia, but it is hard to master because of English interface and non- technical support. MRT data recovery software is widespread in China and its leading technologies and perfect customer services earn approvals from users.
  In order to improve the satisfaction of MRT users, the MRT data recovery training provides convenience for users. It just like sent the training and technical support to the door. Users needn't worry about the usage, they can solve the problem in the training and the study data as well as firmware are free.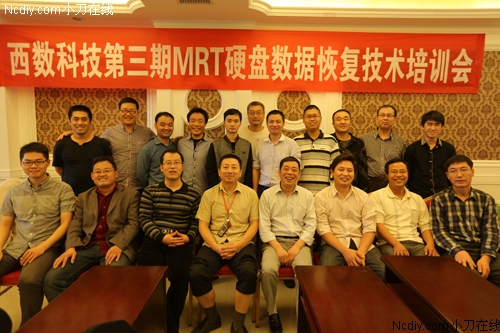 The main technology of the training includes: 1. Introduction of HDD's basic knowledge; 2. Explanation of Seagate module; 3. MRT's installation; 4. Explanation of Toshiha module; 5. Explanation of Hitachi module; 6. Explanation of Samsung module.
Curriculum schedule:
In the morning of 8th November, 2013
Basic knowledge
Speaker: Technician Zhuang, from WD Technology

1.HDD's basic structure
1) Circuit card
Flash ROM
Master control
SATA interface and Terminal interface
2) HAD
Motor
Disk
Head
3) HDD's conception
Translator
LBA
PBA
Module
CP
4) How to judge the breakdown HDD is firmware problem or physical problem

2. MRT's basic usage
1) Hardware installation
2) Software installation
3) The connection of HDD and MRT
4) The correct connection of terminal serials
5) The basic introduction of MRT software' s operate interface
MRT's main interface
Cognize ATA0 and ATA1
Cognize status register light and error register light
What is DR
What is factory procedure
How to startover factory procedure
6) MRT's common breakdown
Uninstalled MRT driver
MRT Card is not inserted
MRT is incompatible with mainboard
Put MRT into anti-virus software's white list

In the afternoon of 8th November, 2013
Seagate HDD repair
Speaker: Lu Gong, from Nanjing WD science and technology

MRT Seagate module
1. Summary of Seagate module
2. Cognize Seagate's HDA and tab
3. Distinguish Seagate disks before the 10th generation and after the 10th generation
4. The connection of Seagate terminal
5. Checkout the HDD is ready or not
6. The details of Seagate's circuit card
Flash ROM
Magnetic amplifier
Motor contact
7. Seagate ROM includes SAP and RAP and couldn't exchange plate
8. The details of Seagate's zone table
9. Seagate five-steps
10. What is translator
P list
G list
2B module
11. How to rebuilt translator
12. Why should to short circuit
13. The common Short contacts and the way to contact
14. MRT Seagate module
15. Cognize family dialog box
16. Connect and break terminal, set up COM port Baud rate
17. The detail usages of terminal
18. Use MRT to read module, CP object and HDD resource backup
19. Use the HDD resources of MRT write modules
20. Use track tools when HDD can not be identified
21. The details of track tools
22. Back-up and write track
23. The modules in the track
24. How to write modules through track
25. Use track tools to check whether the track is good or not
26. Meanwhile set the baud rate
27. Enter and quit the serial binary module
28. Use ABA tools, the same as track tools
29. Clear SMART track to solve the problem of SMART breakdown
30. Close and recover SMART features
31. Repair breakdown modules
32. The usage of track copy tools
33. Copy track data from good disk to breakdown disk to repair it
34. The usage of Seagate firmware upgrade script
35. Use MRT to repair when beginning with a certain LBA,and until the end of the disk space, it returns UNC errors while reading.
36. Clear nonresident defects table
37. Repair UNC errors when beginning with a certain LBA, and until the end of the disk space, it returns UNC errors while reading.
38. The usage of common terminal command
39. Put your own command to editor user terminal command


In the morning of 9th November, 2013
WD HDD repair technology
Speaker: Lu Gong

1. WD HDD structure and the basic knowledge of firmware
1) Cognize WD HDD, identified HDD's disk scale and model
2) Cognize the difference of varies models and the classification of circuit board
3) The function of ROM
4) The relationship between firmware and service area data
5) Track, module, the relationship between track and module
6) The two types of ABA, module address ( ABA,CHS)
7) Translator, which module is translator module, the function of translator
8) Defect list, which module is defect list, the function of defect list
9) Microcode routine and corresponding module

2. MRT WD module' s use technique
1) Take advantage of startover process information and the function of check out basic information to check the HDD's information. For example, model, firmware version, ROM version and so on.
2) Back-up all resources, preserve ROM
3) Back-up tracks, modules and conserve ROM modules in large quantities
4) The detail cognition of MRT WD module folder structure, the identification of module, track, ROM and so on (Extensions).
5) Write tracks, modules and ROM modules in large quantities, write ROM
6) Take advantages of module lists to check module information, the switch of module list module (Reading and writing way of toolbar in the right).
7) How to search and preserve modules from SA area
8) HDD resources viewer
a. Module lists information
b. ROM lists information
c. Memory scope
d. RAM lists: physical parameters, fit parameters, static module
e. Service area tracks
f. ABA scope